International Internship in 2019
International Internship took place from August to September in 2019.
Our 3rd-year students experienced on-the-job training at 3 locations in overseas and 5 locations in Japan.
Name of Student:
Yan An

from China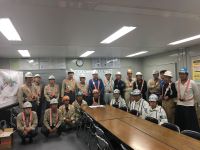 Venue:Hadano City,  Kanagawa

Name of project: Nakatsugawa Bridge Construction Site
Period : from  August 19 to 30, 2019
I gained lots of precious practical experience through this internship. It also cultivated my ability of self-study and adopting new environment and gave me chance to solve practical problems. these knowledges are very instructive to my future study and work. Also, I experienced what I may do in my future job. It is very exciting but I can also feel the responsibility. I will continue working hard on my study and be practice oriented to realize self-identity.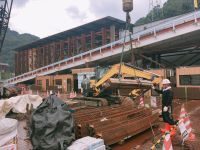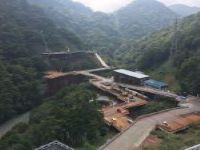 Name of Student:
Zulfikar

, 

Muhamad Sepyan

from Indonesia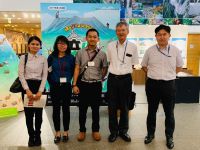 Venue: Toyama City, 
Name of Project: 
Period: From August 26  to September 6, 2019
This internship was really meaningful to me as it introduced me directly to the working experience especially in the field of consultant company. Different with construction company, in NiX Co., Ltd. there were wider aspects that I learnt and more projects that I took a look on. More of the activities were conducted in classes with several site visit to supervise how the field workers do their job. Those depicted how consultant company employees work which is more in the planning and designing as well as supervising rather than constructing the infrastructure. The last but not least, I learnt also Japanese working ethics that encourage me to learn both of Japanese language and manner.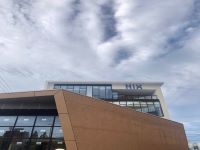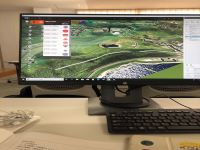 Name of Student: LI XIHAN from China
Venue: Osaka City 
Name of Project: Renovation of Nishi-senba JCT
Period: From August 26  to September 6, 2019
I had my internship in Shimizu Corporation, and the overall internship is a really good program. It helps me to improve and develop my skills, abilities, knowledge and understanding towards civil engineering. It was a memorable experience as not only I gained experience, but also new understanding and knowledge. Shimizu Corporation is also an excellent choice to the internship as it provides comprehensive guidance to us. The treatment of company was just, equitable and professional. I have learnt a lot from staffs worked there.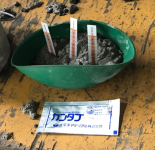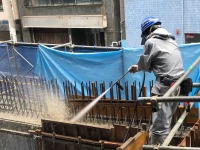 Name of Student: 
XIA HAOTIAN

  from China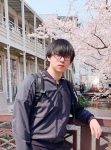 Venue: Osaka City,
Name of Project: Nishi-semba JCT
Period:  August 26  to September 6, 2019
Thanks for providing such a nice opportunity for us working at the construction site, I learned a lot in 2 weeks, it laid a strong foundation for my future career. I found my shortcoming and I will be better in future.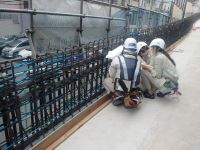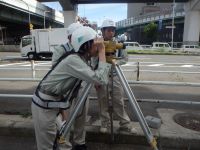 Name of Student:  
GONG YUFENG

from China

Venue: Nagoya City

Name of Project: Toyota Okazaki district R&D facility land reclamation project

Period:August 26  to September 6, 2019

This internship is a good experience for me to know what a construction site like nowadays and a good chance is to know the job and position in a construction company. It will help me a lot in my future career.
Name of Student:  
Shota Yamamoto

from Japan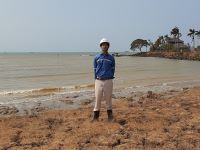 Venue:  Patimban, Jakarta  Indonesia
Name of Project: Patimban Port Development Project
Period:  From September 2 to  14 , 2019
I learned that to manage a construction project, whether domestic or international, you have to pay attention to many aspects of the project such as safety, cost, period, quality and so on with safety having the highest priority but none of them should be missed. At the same time, private companies have to pursue the maximum profit. I could see it's harder to manage all the factors in international projects because there are often unprecedented issues and therefore more uncertainties than domestic projects.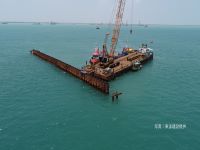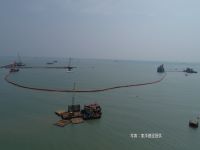 Name of Student: 
LI GUANDA

from China

Venue: Osaka City 

Name of Project: NAKAHAMA sewage plant

Period: September 2 to 13, 2019

During the two weeks' internship, I have studied a lot. I found that working in the company is totally different with the study in the school. Cooperating with other people, finishing own work on time, have dinner with colleagues after whole day are completely new experience. Also, I have to appreciate Shimizu co. for providing me this chance to learn and grow up.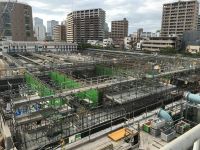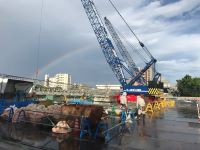 Name of Student:  
Sosuke Ichihashi

from Japan

Venue: Manila , Philippines

Name of Project: Pasig-Marikina River Channel Improvement Project (Phase III)

Period:  From September 1 to 14, 2019

International Internship is one of the reasons why I entered ICP. The project I joined is the dredging (deepen and widen a river to prevent floods) of Marikina River in Metro Manila. I leaned not only construction management but also difficulties of working in a foreign country, where language and culture are totally different, and senses of fulfillment when you overcome them. I had so much fun during my stay there. I thank all the staffs involved in my internship, especially my supervisor, who is always nice and patient with me.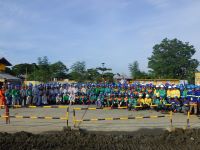 Name of Project: 
Wang Chi Hsia

from Canada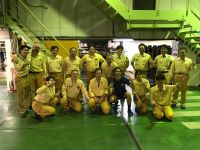 Venue: Tokyo 
Name of Project:  Tokyo Outer Ring Construction
Period: From September 18 to 27, 2019
During my internship I was allowed to receive lectures on and observe the section of construction on the Tokyo Outer Ring by Obayashi Corporation. The project entailed the construction of a 16km tunnel forming a new underground expressway. The tunnel is being done using a boring machine (shield) tunneling method. Explanations and tours were given on the various divisions in the project. Besides the learning of technical content, the internship was an extremely great opportunity learn of not just the functioning of a construction site, but about general contractor companies and how this industry actually works.
Name of Student:  
ZHOU YIHE

from China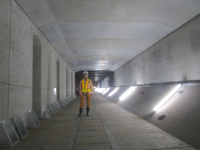 Venue: Tokyo
Name of Project: Tokyo Outer Ring Road Tunnel Construction
Period:  From September 17 to 27, 2019
This internship gives me a valuable opportunity to work in Japanese company and experience actual work on the construction site. I learned that several teams collaborate together to finish the construction and proper machines are used for different needs. During the internship I found the relation between school class and construction site such as some experiments I learned in the class were conducted on the site. Moreover, not only knowledge and techniques but also the manner on the site impressed me. For instance, I realized that safety was important and also the influence to neighbors was needed to be cared.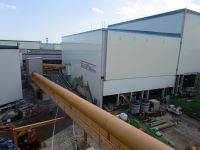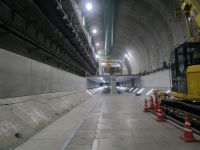 Name of Student:  Marino
Kato

from Japan

Venue: Rwamagana, Rwanda

Name of Project: Rehabilitation of Irrigation Facilities in Rwamagana District

Period:  From August 15 to 24, 2019