STUDENT BLOG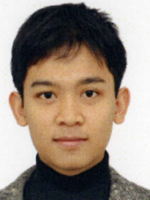 Hello everyone, my name is Zulfikar Muhamad Sepyan called as Viki who is an Indonesian and 19 years old.  I would share one month experience in Kyoto University with pleasure.
I arrived in Japan on April 3rd. Honestly I was so excited to feel Japanese ambience for my first time. Anyway, thank Kyoto Daigaku (Kyodai)  for getting me a tutor and the guidance perfectly to manage my documents as a new comer which giving me amazing feeling . As I expected, every single piece of my documents could be completely organized by the officers.
Furthermore, when I attended the guidance class that informing about what-to-do for my first time in the university, Kyodai gave me complete information about that. It is clear that Kyodai has lots of experience to look after students even for whom cannot speak Japanese at all, like me. However, those were still not beyond my expectation.
Sepyan from Indonesia -2017 admission
>> Read more